Make sure to
subscribe
to blog by FeedBurner:
Here
so you wont miss out on adding your giveaways and entering others! I want to wish each & Every one of you Good Luck! And I hope you win!
I will also personally enter the top 10 giveaways every week!
So it pays to link up early!
Make sure to enter my current giveaways if you have't already:
$40 CSN Store Gift Card to spend on what YOU want! Ends 6/29 (11:59pmCST)
$25 in Free Hair Accessories from CoverYourHair.com ends 5/28 {Tomorrow} at Noon CST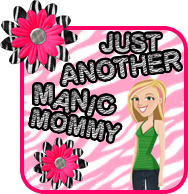 (Post My Button on your Blog)