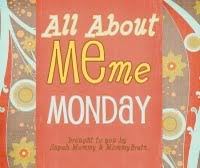 Over at Supah's Today its all about the informercials! We're supposed to list our favorite/worst "As Seen on TV" products - I'll be perfectly honest, if I can't buy it at the store - I'm not getting it! I've never bought anything off the TV! Most of the time I'll head over to Bed, Bath & Beyond to see if they have it, if not, I just forget about it! But I did however go on the website and these are some awesome products:
These are a huge scam people! They turn brown anytime a little moisture hits them, they do not actually pull any toxins *or cellulite* from your body! What a waste of money! And they just look icky - you got a poop foot!
Sheer genius with whoever invented this spray paint! Let's provide a quick fix to those men who are self conscience and will try ANYTHING to get a date. This is just out there! What do you do when its raining outside, like right now? Your hair would "melt" off your shoulders and onto your blazer! Not the best idea! :)
It's bad enough I have 2 boys in the house -the flagulance is not skim around here! But to add now, a piggy bank that you should quarters into it's but with a Rrriiiiiiipppppppp sound as a reward - HA! No thank you! However, the boys would think it was HILARIOUS!
These I actually bought, from Walgreens for $10 - they work alright, but my hair is thin & I could fluff my hair all day long, but I could still see the bumpit through my hair - so I've never actually worn them! They lay untouched in my bathroom cabinet!
I really don't order anything off the TV! My neighbor on the other hand has a problem...everyday she's getting at least 2-4 boxes from FedEx and has for the past 7 years her husband said! They don't even park their cars in the garage anymore because of all the UNOPENED boxes! I wonder what all she has in there - we could have like a "As Seen on TV" warehouse blowout one weeked right out of her garage! I bet she could make a couple bucks!
Now get 'yer fanny on ova to Supah's place & join in on the fun!
Peace, Love, & you ROCK my socks!! <3 <3